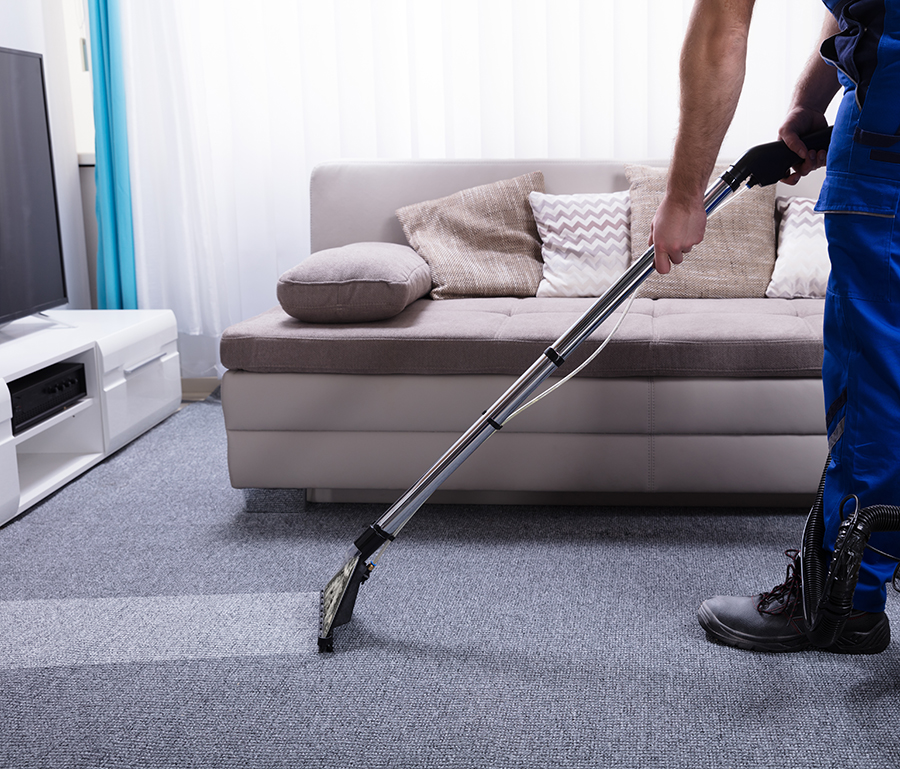 Carpet Cleaning
Carpet Cleaning is one of the core areas of service that ServiceMaster Clean of Halifax Region provides to customers in Halifax, Dartmouth, Porters Lake, Lakeside, Tantallon, Enfield, Sydney, Port Hawkesbury, Antigonish, New Glasgow, Amherst, Truro, Kentville, Bridgewater, Middleton, Liverpool, Digby, Yarmouth, Glace Bay, Port Morien, Louisbourg, Reserve Mines, Dominion, New Waterford, Sydney Area, Christmas Island, North Sydney, Iona, Bedford, Lower Sackville, Coldbrook. We are able to service a wide variety of stains and discolourations including:
Wine and coffee spills
Rust staining
Water damage
Ground in gum or crayons
Pet urine, vomit and stool stains
Oil and grease spots
We are able to clean them from virtually all carpet types:
Styles (texture, frieze, loop and pattern)
Colours (light or dark, warm or cool tones)
Composition (wool, nylon, polyester and olefin)
Underpads
Although we can't promise that we will remove every stain, our technicians are able to remove most of the ones they face. Critically, they have the experience to identify what the stain is, the carpet's composition, as well as the chemistry on how to best remediate the issue. The latter includes understanding how to best employ their tools and solutions to get the best outcome.
---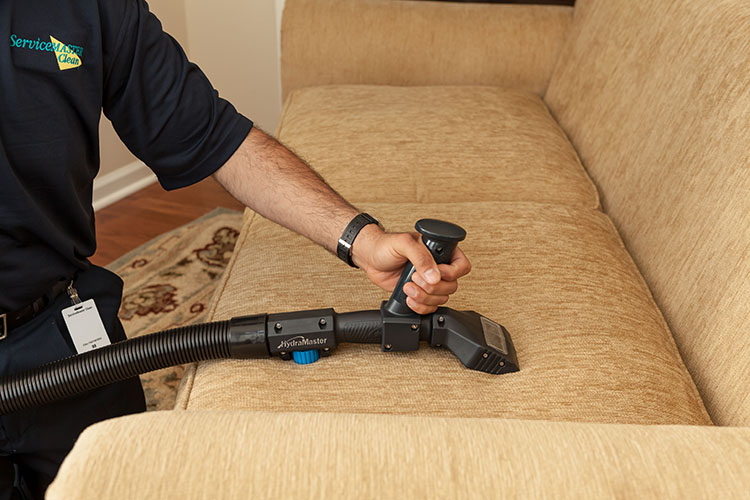 Upholstery Cleaning
Unlike carpets, which usually are vacuumed and cleaned once a week, upholstered furniture often go weeks and months without any treatment. They also face different types of stains and stresses. Upholstery fabrics are often darker, with different patterns and textures that can conceal dirt and oils from even the trained eye. While dust can be removed consistently through vacuuming, oils can penetrate the fibers and must be dealt with special equipment. Failing to do so will degrade the fabric over time. At ServiceMaster Clean of Halifax Region, our technicians will clean your furniture using specialized equipment and products from our Green For® product line. Green For® products are environmentally friendly and non-toxic to people and pets.
---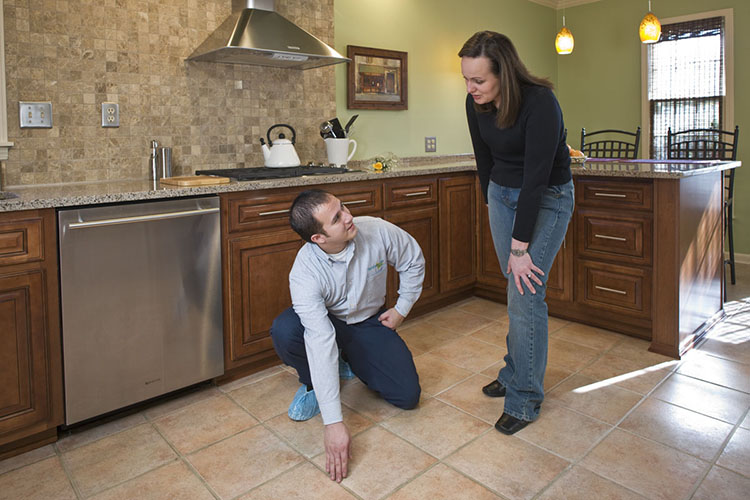 Tile & Grout Cleaning
One of the biggest challenges with tile flooring is keeping grout clean. There are several different types of materials, each with different properties that require specialized care. Many, if not most grouts are porous, meaning they easily absorb water and oil. Thus once stains become embedded, it is almost impossible to remove them. Furthermore what might work for some surfaces might be ineffective or even damaging to others.
ServiceMaster Clean of Halifax Region technicians are trained to identify the tile and grout in your home and address its specific requirements. Our patented pressure washing Viper System and cleaning solutions are specifically designed to penetrate water and solutions into the grout and tiles, lifting oils and stains from the substrate, while sealing the surface to provide some added protection from future spills. The process adds years of life to your tile, renewing their look while preserving them for the future.
---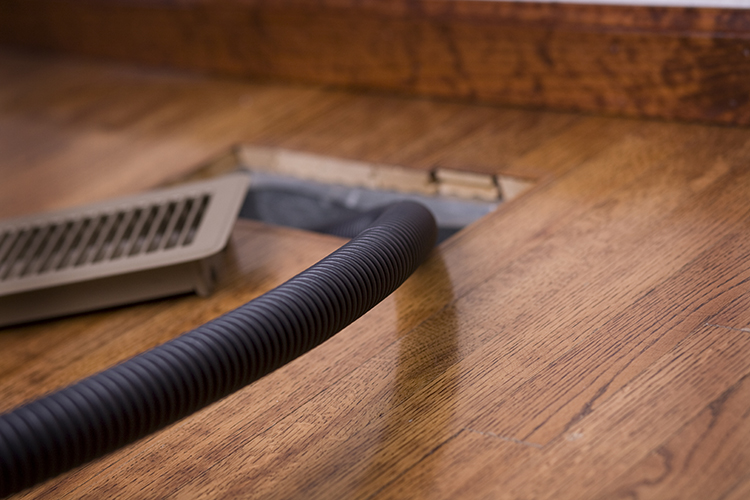 Air Duct Cleaning
Cleaning your home air ducts can dramatically improve the air quality in your home, by reducing dust and allergens, as well as other particulate matter that can contribute to asthma and other respiratory problems.
At ServiceMaster Clean of Halifax Region, our highly training technicians use proprietary equipment and methods to clean and sanitize your duct system to improve the overall air quality in your home.
---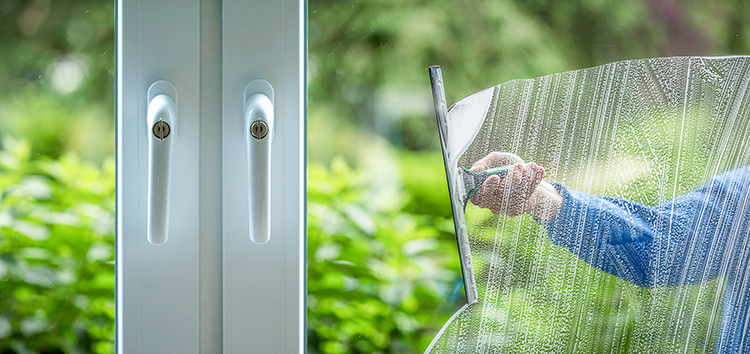 Window Cleaning
Whether you live in a house or a condo, our team at ServiceMaster Clean of Halifax Region have the experience and resources to ensure the highest quality of service, tailored to meet the specific requirements of your particular home and type of windows. Our technicians follow strict safety standards and procedures. Let us bring more sunlight into your living space.
---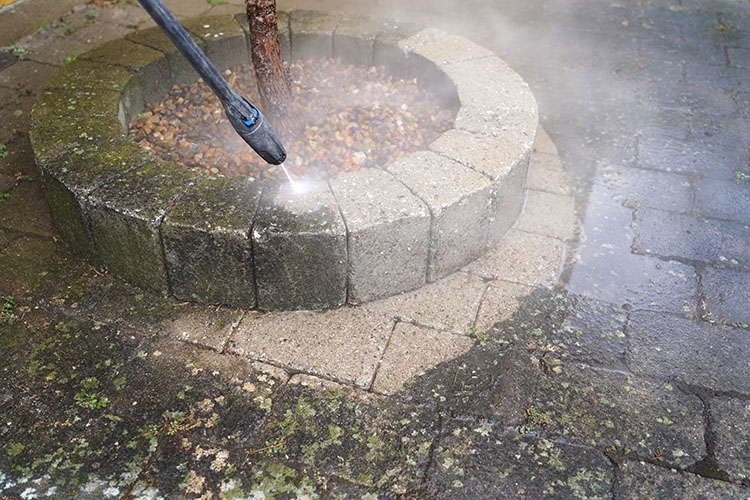 Power Washing
Power washing is an effective and time saving method for cleaning home exteriors, driveways, sidewalks, pathways, pool decks, concrete and more. ServiceMaster Clean of Halifax Region power washing service will remove accumulated grime and salt residue leaving your property looking fresh, clean and attractive.
---