We are the commercial cleaning experts.
Welcome to ServiceMaster Clean of Halifax Metro
WELCOME TO SERVICEMASTER Clean OF HALIFAX & Dartmouth
ServiceMaster Clean of Halifax & Dartmouth is an industry leader in commercial cleaning. For over 40 years, we have been providing janitorial services, commercial carpet cleaning and other commercial cleaning services to area businesses.
Our focus is to provide our commercial cleaning customers with exceptional service and consistent results, on time and on budget.
ServiceMaster Clean of Halifax & Dartmouth is also committed to providing environmentally friendly commercial cleaning solutions. This is evidenced through our certified Go Green® product line and our proprietary Capture and Removal Cleaning® system. Through our use of these specialized products, equipment and cleaning techniques, we help to improve indoor air quality in your workplace.
Our commercial cleaning services include janitorial cleaning, floor cleaning and commercial carpet cleaning, post construction cleaning, upholstery cleaning and any other office cleaning services which can help you provide a clean and healthy environment for your customers and employees.
You can count on ServiceMaster Clean of Halifax & Dartmouth to help your business look its best every single day.
PREVENTATIVE CLEANING AND DISINFECTION SERVICES
For years, ServiceMaster Clean of Halifax Metro have been the experts in creating clean, safe and healthy workplace environments. Our experience and training afford us the ability to promote safe practices for infection prevention within all businesses.
In these unprecedented times, we are ready to respond with effective and customizable solutions. ServiceMaster Clean of Halifax Metro provides a full range of cleaning and disinfection services that will help to keep your workplace healthy and productive.
GET A FREE ASSESSMENT
COVID-19 FAQs
How do coronaviruses spread?
Human coronaviruses cause infections of the nose, throat and lungs. They are most commonly spread from an infected person through:
respiratory droplets generated when you cough or sneeze
close, prolonged personal contact, such as touching or shaking hands
touching something with the virus on it, then touching your mouth, nose or eyes before washing your hands
Current evidence suggests person-to-person spread is efficient when there is close contact.
Source — https://www.canada.ca/en/public-health/services/diseases/2019-novel-coronavirus-infection/prevention-risks.html#h
MORE COVID-19 FAQS
News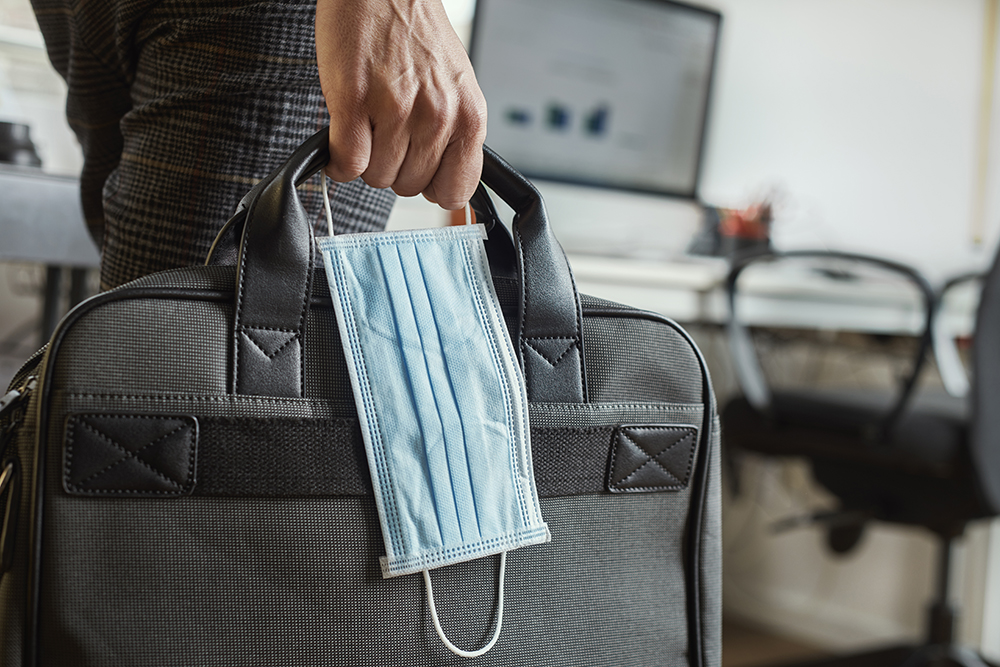 Getting Back To Work: Keeping Your Office Safe
As rates of COVID-19 infection gradually decline and some parts of the world are cautiously emerging from the pandemic, the main question on everyone's mind is what does the new normal look like?
About Us
YOUR OFFICE CLEANING SPECIALISTS With over 40 years of janitorial and office cleaning experience, our whole team adheres to a core set of values including: Providing exceptional customer service to our commercial cleaning customers both large and small Developing our people to f
Commercial cleaning services to suit every budget. Our plans start as low as $250 per month - whether you need daily janitorial office cleaning, commercial carpet cleaning or specialty commercial cleaning. Depending on your specific requirements, we will work with you to develop a plan that suits your needs, and your budget.
Guaranteed Service
No other vendor offers the quality of service and degree of commitment as consistently or as affordably as ServiceMaster Clean. We are so confident in our performance, we guarantee it!
Our expertise, dedication and value-added services make us the best commercial cleaning choice for your business.
Get A Free Assessment